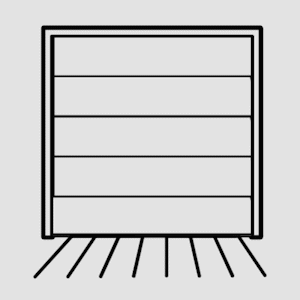 D
e
t
a
i
l
s
Raposo sectional doors stand out for their high quality and unique design. They are both safe and almost silent. The reinforced rail systems and profiles are always made in Belgium!
Our 42 mm thick door panels are fitted with finger-trap protection in line with European standard EN 12604.
We offer you 5 types of panel:
Groove-less.
Lined.
Smooth with central line.
Microline.
Vertical lined.
Our sectional doors can be independent or integrated almost invisibly into the dressing of your frontage, with the possibility of smooth finishes, imitation wood, stucco as well as a full range of accessories such as gates, portholes, ventilation grids, cat flaps, etc.